Skip to Content
Invisalign® Treatment in South Edmonton
Invisalign®: Edmonton's Solution for a Beautiful Smile
At Saddleback Dental Centre, we are proud to offer Invisalign® to our Edmonton patients in addition to our general and preventative dentistry services. Invisalign® is a clear aligner that acts as an alternative to traditional metal braces. Many of our patients are self-conscious about their crooked teeth but feel equally self-conscious about committing to obtrusive metal braces that not only hinder their smile but prevent them from enjoying the foods they love. Invisalign® clear aligners are removable and fix cosmetic flaws in teeth just as efficiently as metal braces.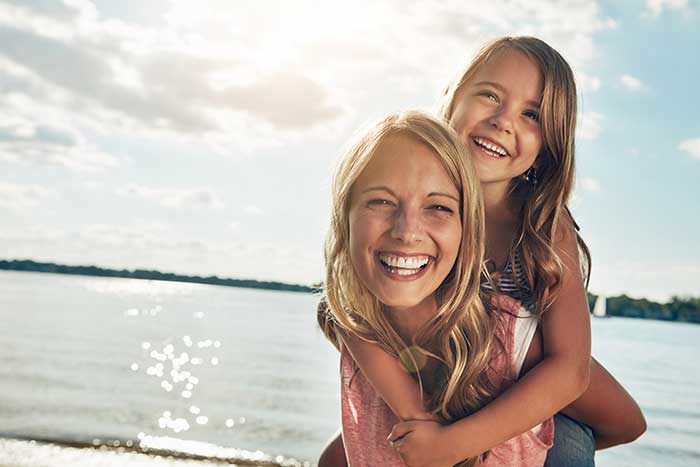 Am I a Candidate for Invisalign® Clear Aligners?
Saddleback Dental Centre will take impressions of your teeth, and use computer-generated software to perfectly mold your Invisalign® clear aligners for your teeth. Composed of flexible plastic, they are virtually invisible! Just like metal braces, they gradually straighten crooked teeth and decrease the space between teeth. We encourage you to schedule an appointment with us to discuss how Invisalign® might be right for you. This initial consultation is crucial to the success of your Invisalign® clear aligners. In the meantime, there are some fast facts about Invisalign® that can be extremely helpful:
They are more comfortable than metal braces
They're a great option for athletes
They can be removed before a meal
You can continue to brush and floss as normal
You don't have to wait until after prom or your wedding to begin treatment
They are worn for less time than metal braces
They require fewer trips to the dentist for adjustments
Contact Us Today to Get Started
Saddleback Dental Centre is proud to offer Invisalign® to Edmonton patients looking to fix crooked teeth and embarrassing gaps in their teeth. We provide a wide array of dental services, including root canals, porcelain crowns, sedation dentistry, bridges, and family dentistry. Feel free to contact us by phone or our online form for more information about our practice.
We're Big Believers in Comprehensive Care