Skip to Content
Your Experienced Family Dentist in South Edmonton
In practice for over 30 years, Saddleback Dental Centre is your complete family dentist in South Edmonton. We work with patients of all ages and will put your children at ease with our caring and gentle staff. Our experienced dentists believe in prevention first and will customize a dental plan to keep your teeth and gums healthy. Our dental hygienists can educate you and your family in maintaining your oral health by maximizing your daily dental routines in order to keep your smiles looking great. At Saddleback Dental Centre we stress the importance of regular check-ups, which will help you avoid major restorations in the future.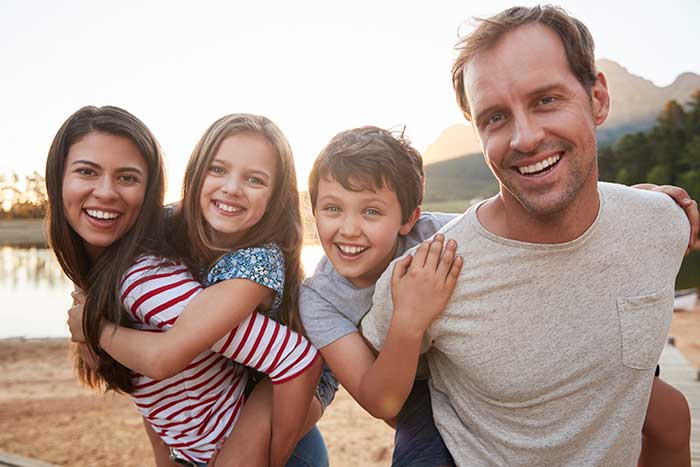 What We Do
Our general and family dentistry procedures include:
Dental Exams in South Edmonton & Children's Dentistry
If dental fear and anxiety have prevented you or your children from seeing a dentist, Saddleback Dental Centre can help. Using the latest in state-of-the-art equipment and innovative techniques, we are committed to your complete comfort. We are well versed in all forms of reconstructive dentistry and will find solutions that make sense for you. Our team provides comprehensive dental exams in South Edmonton to fully understand your unique oral health needs.
We have dentists who specialize in children's dentistry at our clinic in South Edmonton. We aim to make our younger patients feel at ease and as comfortable as possible. By providing a good experience early on, our younger patients can learn that there is nothing to fear when they go see a dentist on a regular basis, which will lead them to a healthier lifestyle.
Emergency Dental Services in South Edmonton
If you ever experience severe pain, tooth damage, or possible infection, visit us in our South Edmonton clinic! Our dentists and hygienists are available for emergency procedures and to repair damage when necessary. If you need relief fast, give us a call. Our dentists are always on standby for any dental emergencies you may be experiencing and ready to help you relieve your pain.
Make an appointment today and start your journey to a beautiful, healthy smile.
Start Your Journey to a Beautiful and Healthy Smile
From routine cleanings to implants, we will do what it takes to achieve your optimal oral health. We're here for you if you experience any emergency issues with your oral health. Functionality is our first priority, and we take pride in doing dental work that lasts. We conduct thorough evaluations and discuss all of your options and costs before beginning treatment so that you have complete control over your oral health.
We're Big Believers in Comprehensive Care