Skip to Content
What Are Mercury-Free Fillings?
At Saddleback Dental Centre in Edmonton, AB, we believe that dental fillings should be safe and that no risk is acceptable for a patient. Mercury-free fillings are non-amalgam fillings that do not contain any levels of mercury. Amalgam fillings also referred to as silver amalgams, typically contain mercury mixed with silver, tin, zinc, and copper but can also have gold. Mercury-free fillings minimize the potential for additional damage to healthy teeth and reduce the possibility of recurring pain.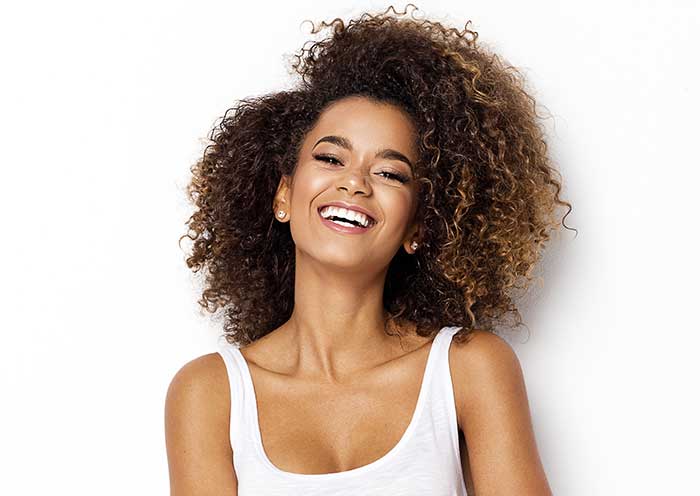 Reasons for Mercury-Free Dental Fillings
When you get a mercury-free filling, you minimize the potential for more damage to occur. With cases of amalgam fillings leading to cracking or other damage, including damage to the tooth root, we are pleased to provide composite resin tooth fillings. This safe material allows us to match your tooth's color. When composite resin fillings are used instead of amalgam fillings, the fillings will not only appear natural, but they will allow further preservation of the tooth's structure, reducing the future risk of tooth fracture. Composite resin fillings are tooth-colored, plastic, and glass materials.
Mercury-Free Dental Filling Procedure
The procedure for mercury-free dental fillings is no different than a procedure for amalgam fillings. While the materials used are different, the process is the same. Fillings are used when cavities are detected. To treat a cavity, the decayed portion of the tooth is removed, and the subsequent area is filled. The first step in this procedure involves numbing the area around the tooth with a local anesthetic. Next, the decayed area is removed with a drill or an air abrasion instrument. Once the decay is thoroughly removed, the area will be cleaned of bacteria and debris in preparation for the filling. Mercury-free dental fillings are applied in layers and hardened with a special light. From there, the filling will be shaped, trimmed, and polished.
Dental Fillings Recovery & Aftercare
After your mercury-free dental filling procedure, your dentist will walk you through the steps you must take to prevent further decay from forming under or around your filling or in other teeth. In addition to brushing at least twice a day with fluoride toothpaste and flossing with dental floss, it is essential to attend routine check-ups and teeth cleanings and maintain a balanced diet and lessen your intake of sugary food and drinks.
The Advantages of Mercury-Free Dental Fillings
Mercury-free dental fillings, also referred to as resin fillings, offer patients various benefits. Depending on the amount of intake, mercury fillings can cause behavioral changes, muscular weaknesses, loss of vision, distortion in nerve responses, and more. To avoid the possibility of such adverse side effects, we only use mercury-free dental fillings at Saddleback Dental Centre. Mercury-free dentistry is the best way to reduce the risk associated with utilizing mercury in dental procedures. Not only is mercury-free dentistry less invasive, but they are longer-lasting, safer, and more effective. Additional advantages of mercury-free dental fillings include:
Aesthetics: Resin tooth fillings are tooth-colored, plastic, and glass materials that can be closely matched to the shade and color of your existing tooth. This is especially beneficial for front teeth or visible parts of the teeth.
Versatility: Not only can composite resin fillings be used as filling material for cavities, but they can be used to repair teeth that are chipped, broken, or worn.
Bonding: Mercury-free fillings can chemically bond to your tooth's structure, helping provide additional support for your tooth or teeth.
We Use Safe, Mercury-Free Dental Fillings
As a mercury-free dentist, Saddleback Dental Centre is pleased to provide composite resin tooth fillings. This safe material allows us to match your tooth's color. Your filling will be virtually invisible, but composite resin is more than a cosmetic advantage. This material is also mercury-free, which is a significant health advantage for you. These fillings will bond to your tooth, providing the best protection against decay and strengthening the tooth at the same time. Once bonded, resin fillings won't wear down or change shape. By comparison, silver amalgams do not form this kind of bond. They provide a mechanical barrier to decay but an imperfect one. Over time, with the stress of biting and chewing, the silver amalgams will shift and allow bacteria to enter, leading to decay problems that are hard to detect and even harder to correct. Composite resins are simply the best choice for long-term protection and optimal dental health.
Contact Us for Your Dental Filling Appointment Today
Saddleback Dental Centre is your complete North Edmonton and South Edmonton family dentistry. We offer mercury-free dental fillings to patients who need fillings. For more information on mercury-free dental fillings, contact us today. We'll be happy to address any questions or concerns you might have.
We're Big Believers in Comprehensive Care