Skip to Content
Family Dentistry in Edmonton, AB
What is Family Dentistry?
At Saddleback Dental Centre in Edmonton, AB, we offer family dentistry services to all ages. Our pediatric dentistry services combine with general dentistry services to provide you with excellent dental service for the whole family. Our team is happy to offer comprehensive family dental services, including general, cosmetic, and preventative dentistry. We address oral health at every stage of life, ensuring we're doing our part for your oral needs. Contact us today to schedule an appointment.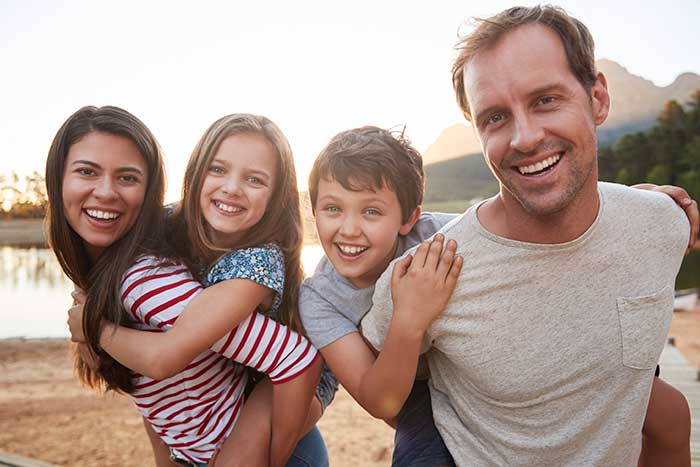 Importance of Family Dentistry
Positive oral health practices should start at an early age. Family dentistry helps maintain oral health as a vital part of your life from a young age. Routine exams and cleanings help the family treat harmful bacteria and fight tartar together. We can work towards addressing any oral health issues before they cause damage. We understand every family has unique oral health needs. Our family dentistry team customizes treatment for each person in your family according to their age and needs. Bringing your family to the dentist together boosts oral health education and saves time.
How Does Oral Health Affect General Health?
Our family dentistry services that help boost oral health can also affect your overall health. Bacteria in your mouth stuck in your infected gums may move through your body. As the infection worsens, there is a fear of bacteria entering your bloodstream. This bacteria in your bloodstream can increase arterial plaque, restricting blood flow and increasing your risk of a heart attack and stroke. 
Creating Positive Experiences At A Young Age
One of the greatest things about family dentists is they diligently work to create a positive dental experience for children from a young age. Our family dentistry team helps your child feel comfortable and welcome in our dental chair. We understand a negative experience at the dentist's office leaves many children scared of another visit. From teaching children how to properly brush their teeth to helping older patients with dentures, we focus on creating positive dental experiences for the whole family.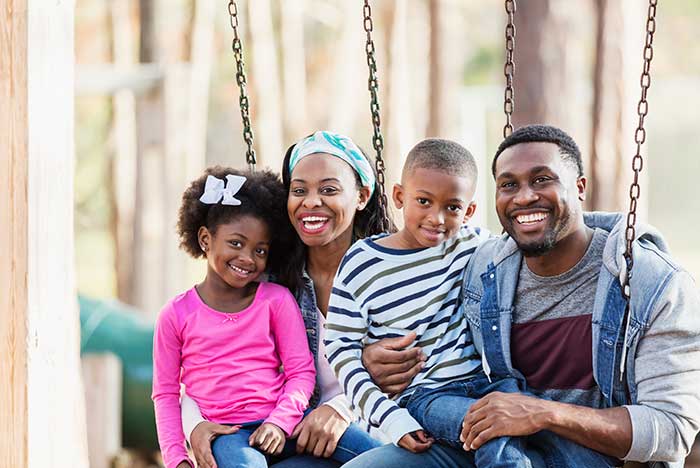 Family Dentistry Services
Some of our many family dentistry services include:
Emergency Dental Services 
Part of our family dentistry services includes emergency dental services for unexpected situations that require instant attention. If you knock out a tooth, experience severe oral pain, or have exposed nerves, we're here for you for dental emergencies.
Why Choose Saddleback Dental Centre?
Saddleback Dental Centre puts you first. Our family dentistry services ensure you're in as positive of oral health as possible, from routine dental exams to dental implants. We're open and welcoming, so you always feel at home in our office. We're excited to meet your entire family and teach you dental skills to take throughout life. Our comprehensive dental services for the family boost confidence in your smile.
Contact Us Today
Your family deserves positive family dentistry services. Our dental team at Saddleback Dental Centre will walk with you every step of your dental journey. Our cosmetic, family, general, and preventative dentistry services provide dentistry for your every oral health need. Contact us in North Edmonton or South Edmonton today to schedule an appointment!
We're Big Believers in Comprehensive Care