Skip to Content
Enhance Your Smile with Cosmetic Dental Procedures
Saddleback Dental Centre knows one of the first things people see when they look at you is your smile. Many of our clients, prior to visiting us, feel a lack of confidence because of their teeth and thus can't perform as well as they would like in many different settings, both in their personal and professional life. We think life is too short to feel this way, especially when fixing a smile is something we can handle for you. From whitening your teeth to fixing chips or even completely realigning the way they sit in your mouth, we offer a variety of options to make your smile just the way you want it to be.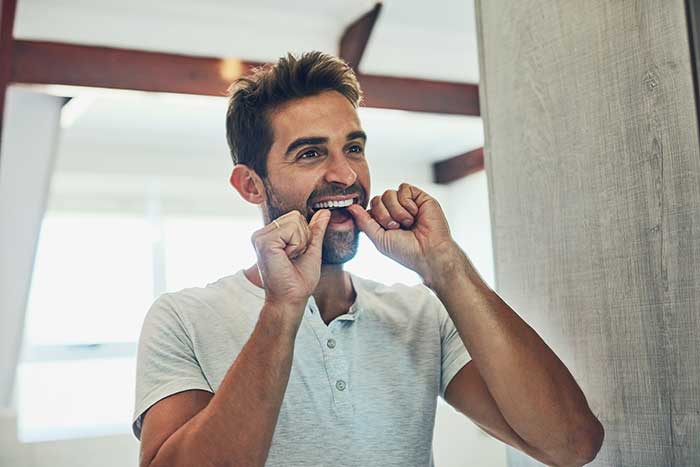 About Our Dentist
Our well-trained dentists and support staff in North and South Edmonton use the latest technology and techniques to create a smile you will love. We offer a complete array of cosmetic dental services to revise the shape, size, color, and appearance of your teeth with little to no discomfort. You have options and our team will be happy to discuss them with you while developing a personalized plan.
Veneers
Are you self-conscious about that chipped tooth? Veneers are a common cosmetic dental procedure and are used to protect a tooth from damage or to improve and hide discoloration and damage. They are thin coverings placed over one or multiple teeth and are commonly used for aesthetic purposes. For more information, see our page on veneers.
Porcelain Crowns
Got a cavity but want to avoid the unsightly filling that it needs to be fixed? We can put porcelain crowns on your teeth to not only cover the dark spots from fillings but strengthen the integrity of your tooth, making them a great long-term investment for your oral health. Find more information on porcelain crowns.
Twenty-minute whitening
Tired of expensive and less than impressive teeth whiteners from the pharmacy? Trust the experts at Saddleback Dental Centre to get your teeth brighter with our specialized treatment. Learn more about our teeth whitening procedure.
Dental implants
If you're missing teeth and want to fill in the gaps, we offer dental implants that are permanent replacements. The base of the implants will fuse with your bone over time, creating a bond that will last forever and allow you to eat foods that you never could with dentures. Learn about our dental implant options today.
Cosmetic Bonding
Chipped tooth? Cosmetic bonding can fix chips or misshapen teeth, making them look naturally whole and properly shaped. Unlike other forms of chip repair, cosmetic bonding will perfectly match your tooth color so you won't have an unsightly blotch of color on your tooth following the repair. Find more information on cosmetic bonding today!
We're Big Believers in Comprehensive Care