Skip to Content
Enhance Your Smile with Your Cosmetic Procedures in South Edmonton
Ask about our teeth whitening procedure that can make your teeth up to 10 shades brighter. Schedule your consultation today. Saddleback Dental Centre understands that a beautiful smile boosts your self-confidence and inspires those around you.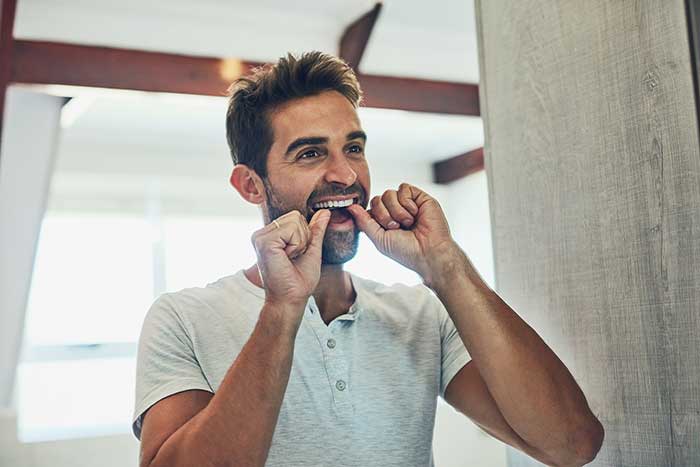 About Our Dentist
Our well-trained dentists and support staff use the latest technology and techniques to create a smile you will love in South Edmonton. We offer a complete array of cosmetic dental services to revise the shape, size, color, and appearance of your teeth with little to no discomfort. You have options and our team will be happy to discuss them with you while developing a personalized plan.
Veneers
Are you self-conscious about that chipped tooth? Veneers are a common cosmetic procedure in South Edmonton. It's used to protect a tooth from damage or to improve and hide discoloration and damage. They are thin coverings placed over one or multiple teeth and are commonly used for aesthetic purposes. For more information, see our page on veneers.
Porcelain Crowns
Got a cavity? Ask your dentist in South Edmonton about porcelain crowns next time you need a dental implant or cavity filled. Porcelain crowns resemble real teeth, so no one will see your fillings or implants. Crowns also strengthen your teeth, making porcelain crowns a true investment for your dental health. Find more information on porcelain crowns.
Twenty-minute whitening
Wish your teeth were whiter? Twenty-minute whitening treatments can get rid of discoloration or yellowing in your teeth through a whitening gel. For a brighter smile, this procedure is a great investment in cosmetic procedures in South Edmonton. Ask about our twenty-minute teeth whitening that can make your teeth up to 10 shades brighter. Schedule your consultation today.
Dental implants
Missing teeth? Our dental implants procedure is used to replace missing teeth; creating a natural-looking, full smile. These are permanent, as the roots of these implants fuse with the bone over time, which allows you to eat foods that you are unable to with dentures. Learn more about our dental implant services today.
Cosmetic Bonding
Chipped tooth? Cosmetic bonding can fix chips or misshapen teeth, making them look naturally whole and normally shaped. This is one of the best procedures available for matching the color of your teeth to their artificial addition, which makes your smile look natural. If you have a chipped tooth and are interested in learning about cosmetic bonding, schedule a consultation with our dentistry team today.
Orthodontics
If you have crooked teeth and would like to gain the confidence you desire in your smile, Saddleback Dental Centre can straighten your teeth to create a beautiful, beaming smile. Whether you're an adult seeking the cosmetic benefits of braces or you have a child with crooked teeth, we provide orthodontics in Edmonton to patients of all ages.
We're Big Believers in Comprehensive Care