Skip to Content
Cosmetic Bonding in Edmonton, AB
What is Cosmetic Bonding?
When you Google "cosmetic bonding near me" and you're flooded with options, we hope you'll choose Saddleback Dental Centre in Edmonton, AB. For years, we have provided our patients with premier cosmetic bonding services. Cosmetic bonding, or tooth bonding, is a dental procedure in which a custom-tinted composite is applied to the teeth and hardened with a special light, "bonding" the material to the tooth. It can repair anything from gaps between the teeth to fractured or cracked teeth.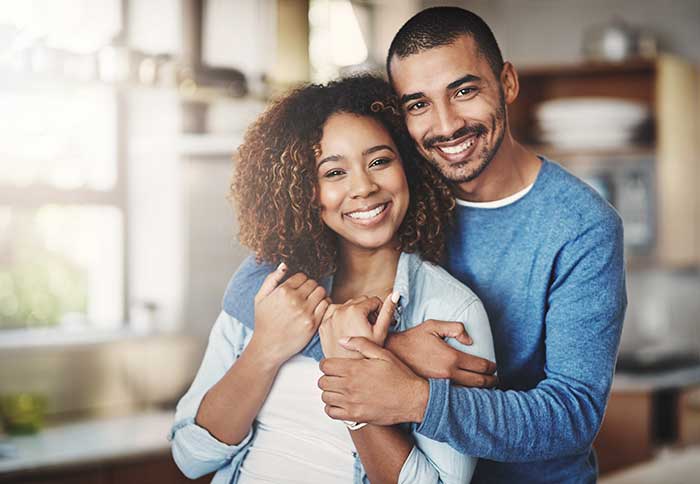 When is Cosmetic Dental Bonding Used?
Cosmetic tooth bonding is used to adjust the length of teeth, cover discolored teeth, correct spacing between teeth, adjust the appearance of chipped or crooked teeth, and even protect exposed roots due to exceeding gumlines. However, because your natural tooth structure is not removed, cosmetic bonding can be somewhat limited and is not a solution for everyone. Our dental team can help determine if bonding is suitable for you.
Cosmetic Bonding Vs. Porcelain Veneers
Cosmetic bonding is an excellent alternative for those who aren't interested in or don't qualify for porcelain veneers. Many people prefer cosmetic bonding over porcelain veneers because bonding tends to be less expensive and doesn't typically require your tooth enamel to be shaved down. However, bonding might not work if your tooth damage or decay is severe. Below, we've compared the cost, appearance, durability, and objectives of both cosmetic bonding and porcelain veneers:
Cost: Because veneers are made from porcelain, they are typically costlier than the material used in cosmetic bonding. However, veneers are permanent and can therefore save you money in the long run. Veneers might be better for persistent staining, whereas bonding would be better for repairing any damage.
Appearance: Compared to stain-resistant porcelain veneers, cosmetic bonding resin may darken over time. However, both veneers and bonding are made to blend with tooth shade and color. Since cosmetic bonding can be shaped to fit any tooth, it is most useful for chipped or damaged teeth.
Durability: Veneers are made to last between 10 and 25 years, whereas bonding typically won't last as long. Porcelain is more durable than dental bonding resin.
Objectives: Depending on the correction you want to make; a combination of dental bonding and veneers may be the best option. If you are looking for whiter teeth, try professional teeth whitening first. If you are not satisfied with the results, veneers may be the next best option for you.
Dental Bonding Procedure
Typically, the dental bonding procedure can take anywhere from 30 to 60 minutes. Depending on the extent of the procedure, some appointments may run longer. To apply cosmetic bonding, we roughen and prepare the teeth before applying a conditioning gel, which will help the bonding material adhere to the tooth. We then place the tooth-colored resin, sculpt it to the desired shape, and harden it with a harmless, high-intensity light. After the material is hardened, we will trim it, shape it, and polish it to ensure it matches the rest of your tooth's surface. Over time, the bonded portion of a tooth may change color faster than the natural, unbonded portion of the tooth. Because of this, maintenance is typically required. If you're considering cosmetic bonding, your Edmonton dentists at Saddleback Dental Centre are here to help. Contact us today for an appointment.
The Benefits of Dental Bonding
Dental bonding offers patients a multitude of benefits. Besides being one of the least complex dental procedures, dental bonding is also one of the least expensive. Unless multiple teeth are involved, dental bonding services can be performed in a single office visit, unlike veneers and crowns, which must be customized and are manufactured in a lab. Dental bonding can improve stained teeth, as well as chipped, cracked, misshapen, or gapped teeth. Additionally, there is little to no removal of enamel.
We're Big Believers in Comprehensive Care