Skip to Content
Gum Disease Treatment in Edmonton, AB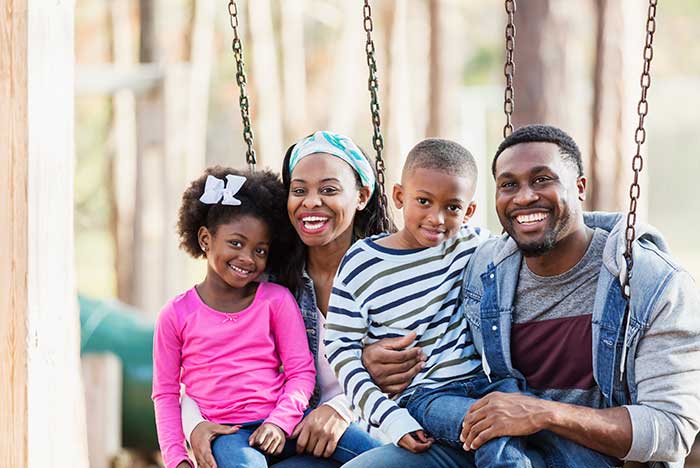 Saddleback Dental Centre Treats Gum Disease and Gingivitis
If you suffer from gum disease or gingivitis, count on Saddleback Dental Centre in Edmonton, AB to provide relief. We strive to deliver exceptional dental care in a comfortable setting to ensure you have a healthy mouth and smile. Gum disease and gingivitis can each cause lingering bad breath, swollen or painful gums, and loose teeth, among other symptoms. Without treatment, severe oral health issues can result. But our experienced team can use the latest technology to treat your condition and restore your mouth to a healthy, vibrant state. Do not suffer from bleeding gums or hesitate to eat the foods you want because of pain. Call us today to discuss our full-service dentistry and ways we can care for your gums.
Understanding the Causes of Gum Disease
Gum disease, otherwise known as periodontal disease, affects the tissues that hold your teeth in place. Individuals with inadequate brushing and flossing habits may allow plaque to build up on the surface of their teeth and harden, becoming tartar. If left untreated, tartar can accumulate below one's gumline and on root surfaces, causing various forms of gum disease. You cannot get rid of tartar by simply brushing or flossing your teeth. It must be removed with a professional cleaning, which our experienced dentists in Edmonton, AB can perform for you. Let us know if you recognize any of the warning signs or symptoms for periodontal disease, such as chronic bad breath, receding gums, swollen or tender gums, loose teeth, sensitive teeth, or a change in your bite.
Types of Periodontal Disease
Gum disease and periodontitis come in many forms, with varying severity, but Saddleback Dental Centre can help you understand the differences and treat your symptoms. Poor oral hygiene contributes to each type of gum disease, so it is essential to brush and floss teeth at least twice daily to prevent problems. Without a concerted effort to protect your teeth and gums, you are vulnerable to:
Gingivitis – The mildest form of periodontal disease, gingivitis typically precedes periodontitis and is marked by red, swollen gums that tend to bleed easily. There may not be discomfort associated with this stage but failing to address the issue can lead to severe pain and more aggressive forms of the disease.
Chronic periodontitis – The most common form of periodontal disease, chronic periodontitis sufferers experience slow deterioration of their gums and are prone to bone or teeth loss.
Aggressive periodontitis – This type of gum disease affects only a small number of individuals but can lead to rapid bone and tooth loss if left untreated.
Necrotizing periodontal disease – Due to a lack of blood supply, individuals suffering from necrotizing periodontal disease lose their gum tissue and often have a severe infection. It is most common among people with suppressed immune systems.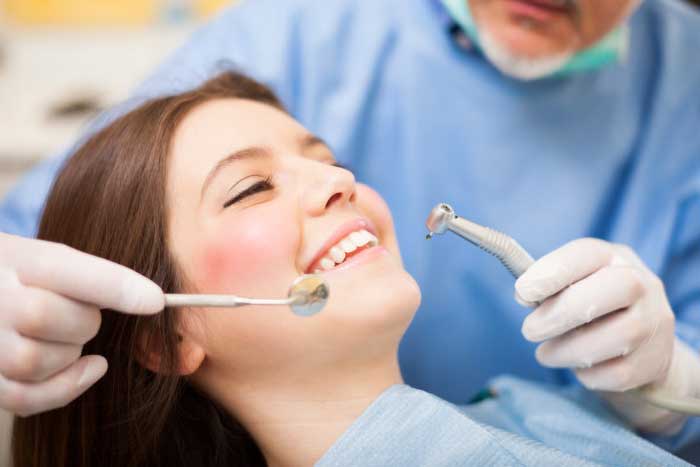 Diagnosing Gum Disease and Gingivitis
The professionals at Saddleback Dental Centre can expertly diagnose gingivitis and gum disease following a thorough examination. If you notice any symptoms – even if you are not experiencing any pain – schedule an appointment to see us for a careful diagnosis. We will examine your gums for any swelling or redness before using a tiny ruler, called a "probe," to identify and measure any pockets around your teeth. Most healthy pockets are one to three millimeters in depth. Deeper pockets are a cause for concern. We may also take x-rays of your mouth to assess the health of your bones. Periodontal disease can result in bone loss, so this awareness will help us provide a more accurate diagnosis. Understanding the scope of your periodontal disease is crucial to determining a treatment plan.
Saddleback Dental Centre Treats Periodontal Disease
The severity of your gum disease will dictate how we proceed with treatment. First and foremost, proper oral hygiene at home is paramount to ensuring success and minimizing further risk. Personal care includes brushing and flossing as well as avoiding harmful behaviors like using tobacco. Our team at Saddleback Dental Centre can further help by offering a host of procedures to improve your oral health. If your periodontal disease is mild, non-invasive procedures may be optimal. These include:
Scaling – We can use instruments such as lasers or ultrasonic devices to remove bacteria and tartar from your teeth's surfaces and below your gums.
Root planning – Our dentists can smooth your root surfaces to discourage further plaque and tartar buildup, while also removing inflammatory bacterial byproducts.
Antibiotics – Medicines can control or eliminate bacterial infections.
However, if your gum disease is more advanced, we may need to consider surgical treatments, such as:
Soft tissue grafts – As gum tissue deteriorates and recedes, your mouth is more vulnerable to infection and your teeth's foundation is weaker. We can take tissue from elsewhere in your mouth to reinforce some of the damaged tissue and improve your oral health.
Flap surgery – We will make tiny incisions in your gums so that we can lift sections of tissue and perform more thorough scaling and root planning techniques.
Bone grafting – If the bone surrounding your tooth root is damaged because of periodontal disease, our experts can perform bone grafting surgery to help prevent tooth loss and regrow natural bone.
Call Saddleback Dental Centre in Edmonton, AB Today
Gum disease is not something that should be ignored or dismissed. It can have significant repercussions if you allow it to worsen. At the first sign of swollen, tender gums, seek care from the professionals at Saddleback Dental Centre. Our team can quickly diagnose your condition before recommending and performing treatment to restore your oral health. Early action is critical to simpler, less-invasive treatment. Contact us today to schedule an appointment.
We're Big Believers in Comprehensive Care