Skip to Content
Preventative Dentistry in Edmonton, AB
Saddleback Dental Centre Preventative Dentistry
We do all we can to prevent dental disease and harmful plaque build-up before they become a significant problem. At Saddleback Dental Centre in Edmonton, AB, preventative dentistry treatments are the key to your dental health. During a checkup at our office, we'll check for any dental problems and thoroughly clean your teeth to help prevent dental issues. Contact us for more information.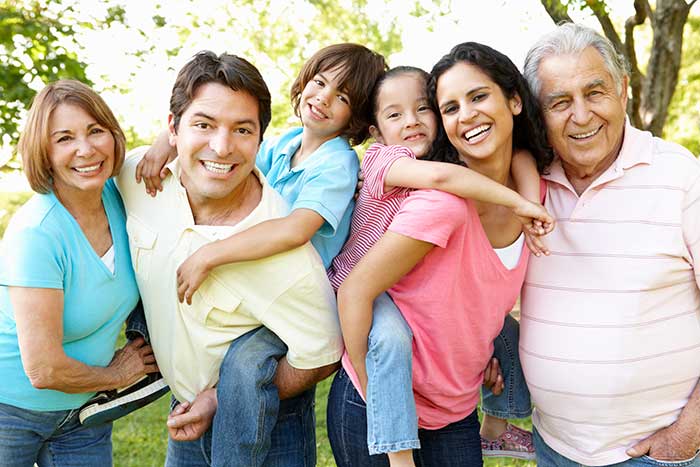 What Is Preventative Dentistry?
Preventative treatment encompasses a wide array of dental techniques. Routine dental checkups are important because we check for serious issues that can lead to severe consequences and clean your teeth. Preventative dentistry includes:
Preventative Dentistry Diet and Oral Health
One of the most important parts of preventing dental issues is maintaining proper oral health with your diet. Drinking too many sugary drinks and food, consuming products that stain your teeth, and eating too many acidic fruits can affect your oral health. Your mouth will be healthier if you consume food and drinks that offer vitamins, stimulate saliva, neutralize acid, and repairs tooth enamel.
Mouth Guards and Custom Dental Pieces
Mouth guards and custom-designed pieces help prevent dental issues associated with teeth grinding and uneven bites. Without treatment, these symptoms often show extreme wear to the mouth, leading to tooth loss or gum problems. Mouth guards can also help alleviate muscular issues related to temporomandibular joint disorders.
Fluoride Treatments for Preventative Dentistry

Fluoride is one of the most beneficial treatments for your teeth. It helps strengthen teeth and prevent tooth decay. We recommend fluoride treatments during your routine visits and toothpaste with fluoride at home.

Benefits of X-rays For Preventative Dentistry

Dental x-rays are vital to our comprehensive dental examinations. They help our preventative dentistry measures by detecting activities, bone infections, and other issues. We can often find dental problems in the early stages to better combat them.
Your Everyday Dental Hygiene
Your everyday dental routine is a crucial way to help our team with preventative dentistry. It's important to brush and floss twice a day to help fight tooth decay and gum disease. Remember, flossing and brushing do not rid of all bacteria. It's vital to attend dental checkups every six months.
Contact Us Today to Schedule an Appointment
In addition to preventative dentistry, Saddleback Dental Centre performs cosmetic dentistry services like veneers, 20-minute whitening, porcelain crowns, dentures and implants, and general dentistry procedures like bridges and root canals. We're always welcoming new patients, and we look forward to revitalizing and maintaining your smile. Contact us today to schedule an appointment.
We're Big Believers in Comprehensive Care