Skip to Content
Porcelain Inlay & Onlay in South Edmonton, AB
Saddleback Dental Centre's Porcelain Inlays and Onlays
Porcelain Inlays
Improve the appearance of your teeth quickly and effectively with porcelain inlays from Saddleback Dental Centre. In just a few appointments you can have a bright, new smile with evenly spaced and well-formed teeth that look natural and healthy. Depending on your unique situation, you may be interested in either veneers or Lumineers®.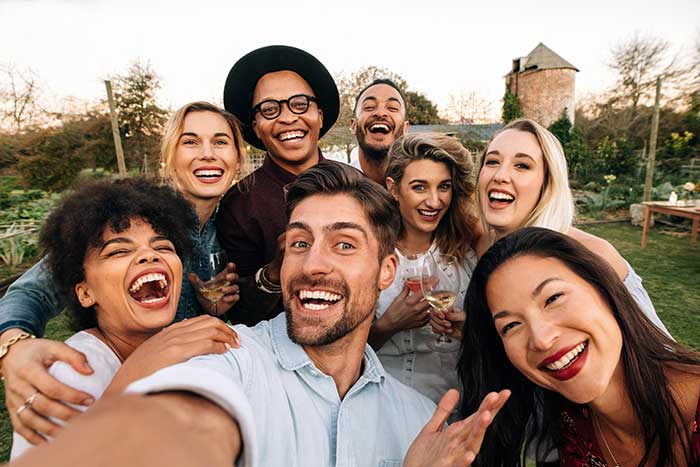 Veneers from Saddleback Dental Centre
When you come in for an evaluation, our experienced team will assess your teeth and discuss what you want to achieve. We can help you visualize the final results you should expect. When our design work is completed and the veneers are ready, we can usually apply them in 1 or 2 appointments. Veneers are permanently and effectively bonded to your teeth. Be advised that your dental care routine will not change. You will still need to clean and floss daily and come see us for professional care and maintenance.
Lumineers can Last Up to 20 Years
Transform your appearance with Lumineers, a porcelain veneer that can be made as thin as a contact lens. Lumineers are a cosmetic solution for permanently stained, chipped, discolored or misaligned teeth. They can also be used to revitalize old crown and bridgework. Clinically proven to last up to 20 years, Lumineers are applied in an easy and painless process.
Porcelain Onlays
Protect your tooth's biting surface with porcelain onlays in Edmonton from Saddleback Dental Centre. Unlike crowns, which cover the entire tooth, an onlay fits inside the tooth cusps and covers only the biting surface. We fabricate onlays to precisely fit your tooth and bond in place to strengthen and protect the damaged tooth. This treatment will require at least 2 appointments.
Enjoy a Precision Fit and Natural Feel
During your first visit, we will repair and shape the tooth and then take an impression to create a temporary onlay. When you come in for your next visit, we will have the new porcelain onlay ready. After checking the fit and ensuring your bite feels natural and comfortable, we will bond the onlay in place.
Saddleback Dental Centre in South Edmonton offers complete reconstructive and cosmetic procedures. We're going to make you smile today!
We're Big Believers in Comprehensive Care
Schedule Visit:
South Edmonton
Schedule Visit:
North Edmonton