Skip to Content
Create Beautiful Smiles with Dental Veneers at Saddleback
You can have a beautiful, healthy smile with the help of Saddleback Dental Centre in Edmonton. Well-formed teeth go a long way to creating great smiles. If you have chipped, discolored, unevenly spaced or crooked front teeth, we can improve your smile quickly and evenly with porcelain veneers or Lumineers®.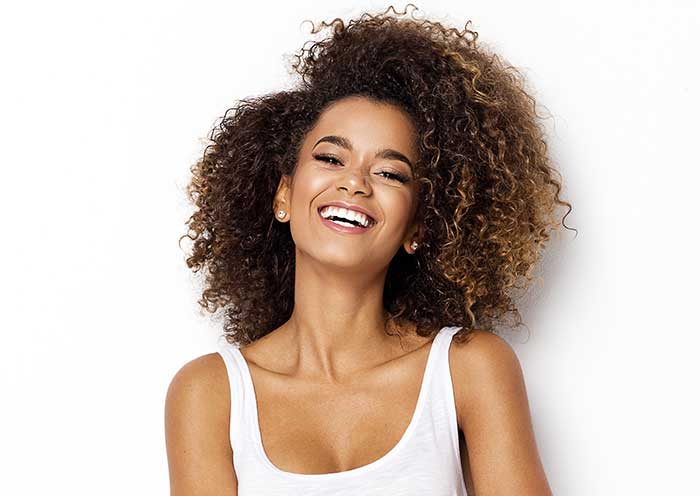 Saddleback is Your Source for Edmonton Veneers
Our experienced Edmonton dentists will assess your teeth during your initial evaluation and discuss what you want to achieve. We can give you a visualization of what will be accomplished. Once the design is complete and your veneers are ready, we can apply them in 1 or 2 appointments. They are permanently bonded to your teeth in what is proven to be an effective process. Please do not change your normal dental routine as regular brushing and flossing are still necessary. Veneers have been clinically proven to last up to 20 years.
Porcelain Veneers
Find distinctive cosmetic enhancements with porcelain veneers from Saddleback Dental Centre. Veneers are very thin pieces of restorative, tooth-colored material that protect damaged tooth surfaces. They fit on the front surface of the teeth and often serve as an alternative to dental crowns. The standard procedure is to reduce the surface of the teeth so the thickness of your teeth will not change when veneers are applied. Your teeth will be prepared in one visit and temporary veneers applied. When your permanent veneers are ready, they will be bonded on your next visit. The entire process takes no more than a few hours.
Reversible Procedure if You Change Your Mind
One of the best features of Lumineers is the fact the procedure is reversible. If you decide you no longer want them, they can be removed with no damage or consequence. Please understand that Lumineers are not suitable for correcting severely damaged or misaligned teeth.
Lumineers®
Saddleback Dental Centre in South Edmonton is pleased to offer Lumineers®, a new type of veneer made of Cerinate® porcelain that can be made as thin as a contact lens (.2mm). In most cases, little to no tooth reduction is needed with this type of veneer, eliminating the need for anesthetics or numbing shots. Because there is no advance tooth prep required, you won't need to wear temporary veneers.
We're Big Believers in Comprehensive Care