Skip to Content
What is Gum Disease?
Diagnosing gum disease as soon as possible is essential to the entire health of your mouth. Saddleback Dental Centre helps diagnose gum disease for patients in Edmonton, AB. With regular dental care and checkups, we can help you avoid periodontal (gum) disease and gingivitis. Our dental care team is well-versed in diagnosing and treating gum disease. From brushing your teeth to treating advanced stages of gum disease, we're in your corner every step of the way. Contact us for more information.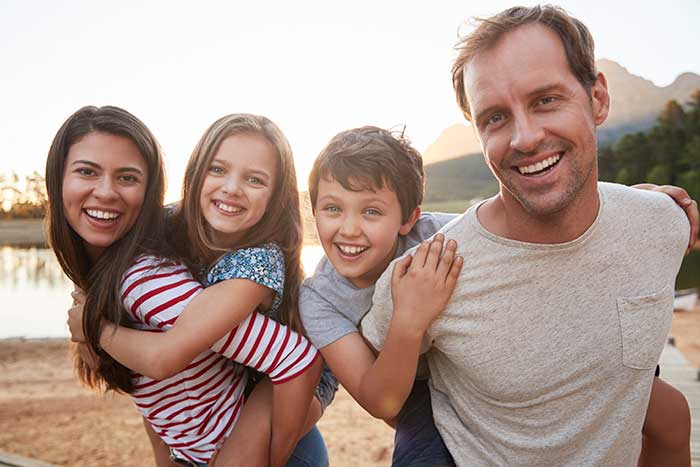 Symptoms of Gum Disease
Symptoms of gingivitis include:
Bleeding or swelling gums
Continuous bad breath
Changes to your teeth or gums
Diagnosing Gum Recession
Gum tissue covers and protects the root of each tooth and the underlying jawbone. Gum recession happens when the bones and tissues that support the roots start to rot. Root sensitivity leads to uncomfortable eating and drinking. It's important to treat gum recession as early as possible. If left untreated, the gum recession can lead to an unprotected root at risk for tooth loss.
Gingivitis Progression
Gingivitis starts as a disease in the gums caused by bacteria that slowly turns into periodontal disease. Periodontitis develops plaque buildup beneath your gumline, requiring intensive treatment. Red, sore, and bleeding gums accommodate permanent bad breath. When this stage of periodontitis begins to progress to an advanced stage, damage to the bone is possible. The formation of periodontal pockets creates the perfect place for infection as they pull away from teeth. Gums start to loosen, allowing the teeth to become unstable. Advanced periodontitis causes tooth loss and tooth decay, leading to pus along the gum line, swelling of the roots, and a faulty bite. When the periodontal pockets grow, they leave a deep space for more bacteria to thrive.
Proven Periodontal Diagnosis Techniques
Our experienced dental team can diagnose gum disease by using a periodontal probe to measure where your gums attach to your teeth. Ideally, your teeth should attach just below the edge of the gums. If the attachment occurs further down, we will use an X-ray to determine if there has been bone loss around the teeth.
Periodontal Treatment At Saddleback Dental Centre
Even if gum disease has progressed to an advanced stage, we will discuss treatment plans to restore your bone and gum tissue. As your partner in Edmonton dental care, Saddleback Dental Centre will monitor the health of your gums and help prevent the occurrence of gum disease. If you notice signs of gingivitis, please consult with our caring staff to make an appointment.
Maintaining Healthy Gums
You can help us prevent gum disease before it starts by:
Brushing your teeth with fluoride toothpaste twice a day
Flossing your teeth at least once a day
Attend regular dental cleanings
Practice healthy habits like avoiding sugary foods and drinks
Contact Us Today to Schedule an Appointment
We want to help you treat gingivitis before it becomes a problem. Besides our preventative dentistry, we also offer cosmetic dentistry services like veneers, whitening, porcelain crowns, and more. Our general dentistry options include sealants, fillings, dental bridges, and more. We're proud to be your go-to place to keep your mouth healthy and happy. Contact us today to schedule an appointment.
We're Big Believers in Comprehensive Care