Skip to Content
We Perform Root Canal Procedures to Improve Oral Health
The dentists at Saddleback Dental Centre have extensive experience performing root canal procedures in Edmonton, AB to improve our patients' oral health. Many people associate root canals with dreadful procedures, but long gone are the days when root canals stoked fear and trepidation in those who needed them. Our dentists are committed to providing excellent dental care to improve the health of your teeth and the beauty of your smile.
Whether you need comprehensive general or cosmetic dentistry services, we can help. Call us today to learn more about the root canal procedure, why you may need it, and its benefits.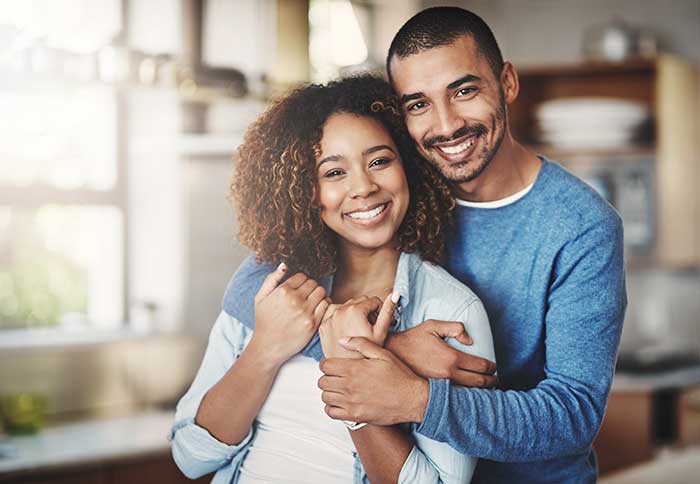 What Is a Root Canal?
A root canal is an endodontic procedure that treats the inside of your tooth. It is necessary when the pulp within your tooth becomes inflamed or infected, causing tooth pain or an abscess. At the core of your teeth are soft tissue chambers that encapsulate nerves, veins, arteries, and lymph vessels. The goal of a root canal is to disinfect this area inside of your tooth. During your root canal procedure, our dental professionals will eliminate all the bacteria within the infected root canal, prevent further infections, and preserve your natural tooth.
Indications You Might Need a Root Canal
Root canals are generally necessary whenever your tooth becomes inflamed or infected, which can happen for a variety of reasons. Among the most common reasons for inflammation within your tooth are deep cavities, problems from a previous filling, chips or cracks, trauma, or faulty crowns. You might notice something is wrong because of tooth pain, but that is not always the case. Other indications you may need a root canal include:
Lingering sensitivity to hot or cold foods and beverages
Cracked tooth
Understanding the Root Canal Procedure
A common misconception is that the root canal procedure is agonizingly painful. While that may have been the case in the past, those days are over. Many patients describe the procedure as boring and uneventful. It is very similar to a routine filling.
After we numb your gums and mouth, we will place a small protective sheet over the area to isolate the tooth and prevent saliva from affecting the process.
Next, we will make an opening in the crown of your tooth. We will then use tiny instruments to clean the pulp from the pulp chamber and root canals while also shaping the space for filling.
After the area is clean, we will fill your root canal with a biocompatible material and seal it.
Finally, we will place a temporary filling in the access hole. You may require a crown to protect your tooth and restore it to full function.
Benefits of an Effective Root Canal
The main benefit of an effective root canal procedure is the preservation of your natural tooth. A leading alternative to root canal treatment is tooth extraction, which could cause various other oral health issues in the long run. But root canal procedures at Saddleback Dental Centre will preserve your natural tooth and prevent future infections. The advantages of restoring your natural tooth include:
Pain-free chewing
Normal biting force
Quick recovery
Natural appearance
Protection from excessive strain on surrounding teeth
Why You Should Choose Saddleback Dental Centre?
The team at Saddleback Dental Centre has spent years perfecting our dentistry services. We also undergo continuing training and education to ensure we remain abreast of best practices in the industry. Each patient who visits us for a root canal procedure knows he or she can expect quick, efficient treatment. We will administer analgesics to make the process as painless as possible and suggest non-prescription medication to help with any soreness after you leave. Though you may experience numbness for a few hours after the procedure, you can return to your normal routine within a day. We want you to have the best in oral healthcare, so rely on us for all of your root canal needs.
Contact Saddleback Dental Centre for a Root Canal Today
Root canal procedures have become routine dental treatments, so do not believe the horror stories that precede them. More importantly, do not ignore tooth pain. If you experience discomfort when you chew or sensitivity to hot and cold temperatures, you may need a root canal to prevent further oral health issues. Patients throughout North and South Edmonton, AB trust Saddleback Dental Centre for their root canal needs, and you should, too. Contact us today to schedule an appointment.
We're Big Believers in Comprehensive Care