Skip to Content
Orthodontic Treatments in South Edmonton
Receive Complete Orthodontic Care and Invisalign® Treatments from Your South Edmonton Dental Team!
If you have crooked teeth and would like to gain the confidence you desire in your smile, Saddleback Dental Centre can straighten your teeth to create a beautiful, beaming smile. Whether you're an adult seeking the cosmetic benefits of braces or you have a child with crooked teeth, we provide orthodontics in South Edmonton to patients of all ages.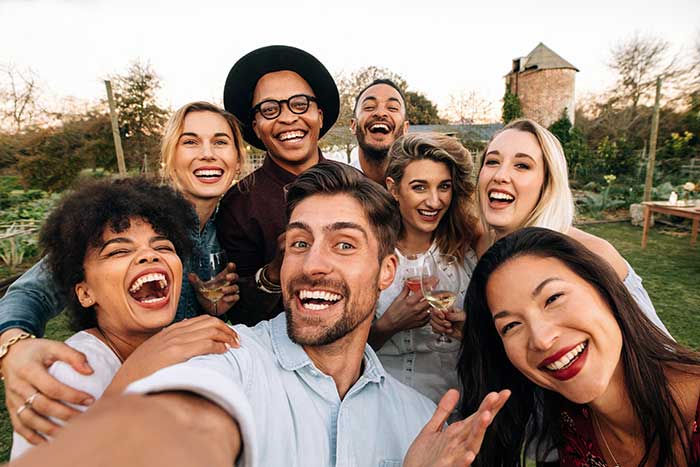 Solving Dental Issues with Braces in South Edmonton
There are a number of dental issues that can be solved with braces in South Edmonton. First and foremost is oral care.
Continuously improving the health of your teeth and gums is a vital aspect of oral care. Crooked or misaligned teeth are very difficult to clean and is oftentimes a leading contributor to the causation of gum disease. Properly aligned teeth work as they were intended to by nature, and effectively handle the stresses and demand for day-to-day use.
Aside from the cleanliness of your teeth, choosing orthodontics in South Edmonton will also contribute to preventing unnecessary wear and grinding due to an improper bite. Should that condition persist, there's a strong likelihood that problems with the temporomandibular joint will occur along with the potential for problems such as ineffective chewing and digestion problems.
That's why the dentists at Saddleback Dental Centre encourage people of all ages to inquire about braces in South Edmonton.
Diagnosing Your Orthodontic Treatment Options
Upon your first visit to Saddleback Dental Centre, we will take a close look at your teeth to formulate what the most effective plan of action is for straightening your teeth. Once that step has been completed, we will sit down with you to outline your treatment plan in detail, which will include information such as the timeline of your treatment and the expected cost.
Should you have multiple options for orthodontics in South Edmonton – such as choosing between metal or clear braces – we will give you the time to decide which route works best for you and your needs.
If you have any additional questions after your initial consultation, please feel free to give us a call, and we will be happy to answer them.
Is Invisalign® in South Edmonton for You?
The Invisalign System® provides the opportunity for adult patients to correct various dental issues without the hassle of metal wires or brackets. Using 3D technology, one of our dentists will create a set of clear aligners that are calibrated and custom fit for your teeth during every step of the treatment plan.
And just as traditional braces would, Invisalign will gradually shift your teeth into the correct alignment. It should be noted that the number of aligners included in your unique treatment plan will depend on the nature of your improper bite.
Along with straightening your teeth, there are other added benefits included with Invisalign.
Orthodontic Options
It is commonplace for teens and adults contemplating their orthodontic options to prefer Invisalign in South Edmonton due to its cosmetic benefits:
Appearance– Unlike metal braces, Invisalign braces are made from a clear material that fit over your teeth, making them practically unnoticeable to the naked eye.
Comfort– One of the most convenient factors of Invisalign braces is that the wearer may remove them at any time. However, the effectiveness of your treatment will be heavily influenced by wearing your Invisalign braces consistently.
Contact Saddleback Dental Centre Today
At Saddleback Dental Centre, we offer comprehensive orthodontic treatments that are personalized for every patient. To begin developing your customized orthodontic treatment plan, give us a call today! Along with braces, we also provide a wide range of cosmetic dentistry services to satisfy the needs of our patients.
If you are interested in learning whether Invisalign is for you, please call today to schedule an appointment!
We're Big Believers in Comprehensive Care