Skip to Content
What is Sedation Dentistry?
At Saddleback Dental Centre in Edmonton, AB, we understand that some people would rather tolerate a toothache than go to the dentist. If that sounds like you, sedation dentistry might be the answer. Sedation dentistry utilizes medicine to assist patients in relaxing during a dental procedure. This type of dentistry is typically provided to patients who have high fear or anxiety regarding dental care.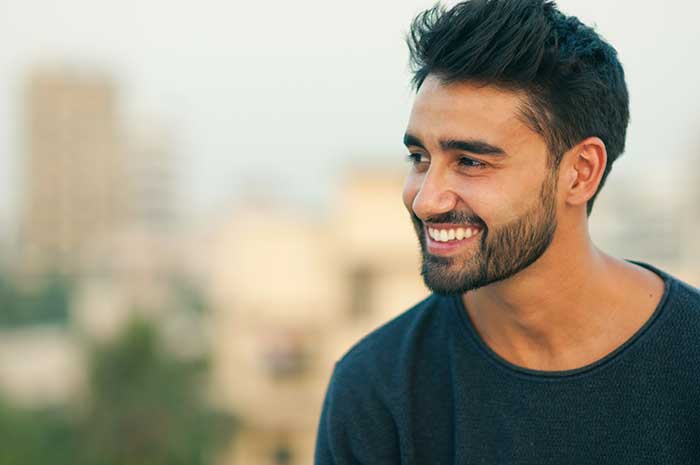 The Types of Sedation Dental Care
There are two types of sedation dental care. Below, we've gone into detail about each of them:
Inhaled Sedation: As the mildest form of dental sedation, this is commonly used. During this type of sedation, the patient will inhale nitrous oxide, otherwise known as laughing gas, combined with oxygen. Patients will remain aware of their surroundings but will experience a significant reduction in pain and nervousness. Your dentist will diligently control the amount of sedation you receive, and typically the gas is quick to wear off.
Oral Sedation: Oral sedation dentistry can range from minimal to moderate. Typically, this type of sedative is taken orally approximately one hour before your appointment. The intent is that you will be drowsy but conscious and far less anxious. The tired feeling last for several hours.
How Does Sedation Dentistry Work?
Parents can feel safe requesting sedation for small children. Our dentists know the correct dosages to give both children and adults. We will examine the medical history and assess physical health before proceeding. Our dentists will monitor vital signs throughout any general, cosmetic, or preventative procedure for increased safety.
The Benefits of Sedation Dentistry
Sedation dentistry offers patients various benefits. For some patients, sedation dentistry is the only way they can get the dental care they need. If you've been avoiding dental care, dental sedation can offer:
Increased comfort and relaxation
Movement control for the dentist
Help controlling the gag reflex
Patient cooperation
Little or no memory of the treatment
Fewer need appointments
Who is a Candidate of Sedation Dentistry?
It is important to understand that there are multiple types of dental sedation. There's no true one-size-fits-all definition of who needs dental sedation. Your dentist will help you decide if sedation dentistry is right for you based on your medical history and level of dental anxiety. Your comfort is important to us, and it helps us clean our teeth. Sedation dentistry is ideal for patients who suffer from:
A high level of dental anxiety
A General Anxiety Disorder
A fear of needles and shots
A low pain tolerance
A sensitive gag reflexes
A history of traumatic dental experiences
Highly sensitive teeth
Can't sit still in the dentist's chair
Complex or significant dental problems
Nervous About Your Appointment? Consider Sedation Dentistry!
Many patients feel nervous or even frightened of visiting the dentist. You are not alone. Fears associated with the dentist have prevented many patients from scheduling an appointment. For instance, many people are afraid of needles and have trouble sitting still when exposed to them. Our dentists require you to remain still throughout your appointment. We want to make sure you are comfortable during your visit. Fortunately, we offer sedation dentistry to North and South Edmonton patients searching for a more relaxed visit. Sedation dentistry will help you relax during your root canal, sealant treatment, bonding, and veneer appointments. Saddleback Dental Centre is proud to serve its patients in a calming and relaxing environment, and sedation dentistry is an integral part of that. For more information on sedation dentistry, contact us today.
We're Big Believers in Comprehensive Care